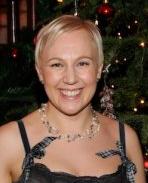 Q1.When did you start running and what got you interested in it?
About 4 yrs ago. We had company running "team" and I got challenged to do the running series in Phoenix park.
Q2. How many marathons have you run?
2,
Q3. What's your favourite event? 
Connemara
Q4. How many miles do you run in a typical week?
Before my injury I did about 30 to 40 miles, now taking it easy for a while and trying to do about 10 ish.
Q5.  What's your best ever running performance?
Connemara – to finish and I was still running after that hill!
Q6. What running shoes do you wear and do you wear racing flats?
I wear New Balance – no flats
Q7. What was your worst marathon experience?
Rotterdam – was very hot and ended in injury.
Q8. How fast could you run a mile on a track?
Don't know.
Q9. What's your marathon PB?
4:24
Q10. What's the best piece of training advice you were ever given?
Take a break when you need one. Over training is as bad as under training.
Q11. Have you ever had a serious running injury?
Yes – at the moment trying to get back to running after inflammation Achilles tendons. 6 months off running.
Q12. What training session do you find the hardest/dislike the most and what's your favourite session?
I don't like tempo runs for some reason. And like long slow ones – you have time to think about all sorts while running.
Q13. What is the longest race you have completed?
Marathon
Q14. Favourite running quote?
You only succeed if you try.
Q15. Weirdest food you've ever eaten during a marathon?
Nothing weird so far. if you don't count the couple of flies and bugs that have gone in while running.
Q16.  Strangest thing you've ever seen during a marathon?
Loads of people smoking pot. That was in Rotterdam
Q17. What usually goes through your head as you cross the finish line of a marathon?
Sense of achievement and normally thinking " never again " for 5 seconds
Q18. Do you get narky if you don't get a run in?
Yes
Q19. Have you ever considered how you'd handle it if you couldn't run again?
Lately have had to think about it due to my injury. I guess it would be a hard thing to swallow.
Q20.  What event have you not yet completed that you would like to do the most in the future?
Helsinki city marathon – my home town race