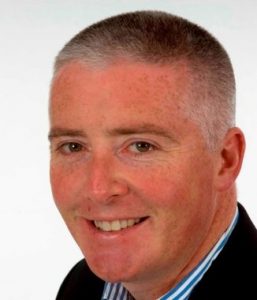 Q1.When did you start running and what got you interested in it?
Initially 1986 and took a break for a long time. Restarted 2005.
Q2. How many marathons have you run?
I 

have done 12 marathons
Q3. What's your favourite event? 

Favourite event is cork city marathon.
Q4. How many miles do you run in a typical week? 


30 miles approx
Q5. What's your best ever running performance?
76 minutes in last years ballycotton 10.
Q6. What running shoes do you wear and doyou wear racing flats?
Always wear nike Pegasus. No flats.
Q7. What was your worst marathon experience?
Worst experience was recent Chicago marathon last October. 86 degrees. Target 3.45 did 4.15. walked alot of last 5.
Q8. How fast could you run a mile on a track?
Not sure. 6.5 ?
Q9. What's your marathon PB?
3:46

Q10. What's the best piece of training advice you were ever given?
Start slowly and finish strong. Run long training runs slowly.
Q11. Have you ever had a serious running injury? 


Tore my Achilles 7 week before new York 2010. Still did it in 3.55 and have never looked back.
Q12. What training session do you find the hardest/dislike the most and what's your favourite session? 

Hate intervals. Love hills and long runs.
Q13. What is the longest race you have completed?
All marathons. But doing art o neill next week .55k
Q14. Do you have a Favourite quote running or otherwise?
Keep going no matter what !!!
Q15. Weirdest food you've ever eaten during a marathon?
Lucozade tablets
Q16. Strangest thing you've ever seen during a marathon?
Both 3.45 pacers going out in the 2006 dublin marathon.
Q17. What usually goes through your head as you cross the finish line of a marathon? 


Thank god.
Q18. Do you get narky if you don't get a run in? 


Absolutely
Q19. Have you ever considered how you'd handle it if you couldn't run again?
No. But id cycle or something
Q20. What event have you not yet completed that you would like to do the most in the future?
Triathlon